There are lots of situations when a game got famous and got a trend. Sometimes, it got so much famous while sometimes, everyone thinks that now that game is boring. Today, we are going to check what are the most trending games in 2020. Download these games from Steam , RockStars Games

Among US
Among US become the second most Trending games of 2020 when it comes to light after the ban of PUBG Mobile. First YouTubers start playing it. After realizing that game was freely available for mobile, many people start playing it. Among us was something new that everyone liked.
There were no high system requirements no high network requirements, no money, and the best thing about the game was cross-platform support where all players can play i.e. mobile players can play with pc players. The game was simple as you just need to find out who is the imposter and have to do several tasks when you are a crewmate and when you are an imposter, you need to win the round by killing crewmates.
Valorant
After the ban of PUBG Mobile in India, The game that saw the most increase in the trend according to google trend, was Valorant. It came to a trend when many Indian Youtubers like Mortal starts playing it. The best thing about the game was that it was free to play and small in Size. So there was no need to buy it or anything. The system requirement was not that high like other games.
Valorant is a free-to-play multiplayer tactical first-person shooter game. The basic game mode has 10 players divided into two teams. One team is called Agents and another team is called defenders. Agents have some special abilities which they can use after a fixed cool down. And the other team needs to defend themselves.
The Matrix Awakens
This new game which is based on the movie by Keanu Reeves released in 2021 The Matrix Resurrections gained trend. The main reason for this game being popular was that it was built on the latest unreal engine 5 which attracted many fans and gamers.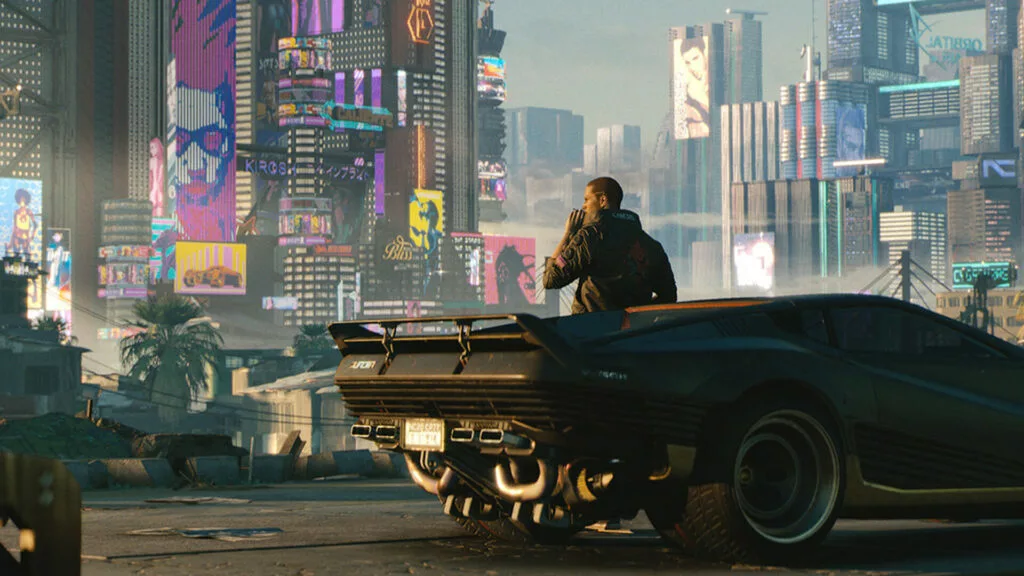 Cyberpunk 2077
Cyberpunk 2077 is a game that defines 2020 and has the best graphics. But even though, it was released in 2020, the game seems to be incomplete and it is missing so many features that were supposed to be in the game. Which takes the game away from becoming one of the trending games. Those features were even present in GTA 4 which was released back in 2008 it means 12 years ago.
It would be considered a shame that even games like Cyberpunk could not compete with GTA 4 in its gameplay. Cyberpunk is missing so many features and they may be fixed in the later updates. But still, It may not be as better as GTA 5 that was released back in 2013 it means 7 years ago. This also means that even in 7 years the game developers have not gathered any development.

GTA 5
GTA 5 become trending games after the release of Cyberpunk 2077. After many YouTubers start comparing these two games and saying the GTA 5 was better than Cyberpunk 2077. GTA 5 is the best GTA game ever and also the best open-world games are the best pc open-world type game and it is not only because of its graphics but also it has lots of realistic features real car driving experience and a game by which you can never bored. It has lots of modes, an interesting story, a selectable protagonist,s and many more things. Although GTA 5 was released in 2013, still there is no game that meets the fun level of GTA 5.
ALSO, READ Best laptops to Play GTA 5.
GTA 5 was the evolution of GTA Games. From GTA 3 to GTA 5, so many changes occur and some broke the games and some improve the game. GTA 5 was released in 2013 when other game units were not even thinking and Rockstar games released the most realistic game for PC. GTA 5 has most of the things similar to GTA 4 except its graphics and takes the game to a new level. Also, GTA 5 uses the same Euophia Physics but with an upgraded version like a car, handling was easier than GTA 4, etc.
GTA Trilogy: The Definitive Edition
The old GTA games gained trend after Rockstar announced that they are going to release a remastered version of old school rockstar games namely GTA 3, GTA Vice City, and GTA San Andreas.
Check Out: Best GTA Games ranked from worst to best
Call of Duty Mobile
After the Ban of PUBG Mobile in India, the game which sees the most trend was not other than Call of Duty Mobile. Many PUBG YouTubers starts playing Call of Duty mobile as it was the only battle Royale game that was capable of competing with PUBG. As a result, Call Of duty mobile gathered much fame and trend making it one of the most Trending games of 2020.
Also Read: Best Shooting Games for PC
Official CALL OF DUTY® designed exclusively for mobile phones. Play iconic multiplayer maps and modes anytime, anywhere. 100 player Battle Royale battleground? Fast 5v5 team deathmatch? Sniper vs sniper battle? Activision's free-to-play CALL OF DUTY®: MOBILE has it all. Play iconic multiplayer maps from Call of Duty®: Black Ops and Call of Duty®: Modern Warfare®, available for the first time for free. Or squad up with friends in a brand new 100-person battle royale survival map.
Join the fun with millions of players from all around the world! Also, this app contains social features that allow you to connect and play with friends and push notifications to inform you when exciting events or new content are taking place in the game. You can choose whether or not to utilize these features. And these features make the game second in best mobile multiplayer games

PUBG Mobile
As Expected, PUBG Mobile remains the most trending game of 2020. After too many competitors and other stuff, and despite the ban of PUBG Mobile in India, PUBG Mobile remained the best game of 2020. PUBG Mobile was the most trending games during the month of May, June, and July and it was getting more trend day by day until the Indian Government blocked PUBG Mobile for security reasons. Even After the ban of PUBG Mobile, it becomes the most trending game of 2020. Even after so much competition, there was no other game that can defeat PUBG Mobile.
The official PLAYERUNKNOWN'S BATTLEGROUNDS designed exclusively for mobile. Play free anywhere, anytime. PUBG MOBILE delivers the most intense free-to-play multiplayer action on mobile. Drop-in, gear up, and compete. Survive epic 100-player classic battles, payload mode, and fast-paced 4v4 team deathmatch and zombie modes. Survival is key and the last one standing wins. When duty calls, fire at will! This game features the 100-player classic mode, the exhilarating payload mode to the lightning-fast Arcade and 4v4 Team Deathmatch modes, as well as the intense Zombie modes.
When PUBG Mobile will be unbanned in India?
You can play Play Solo, Duo, and in 4-player Squads. Fire your weapon to your heart's content! Be a lone wolf soldier or play with a Clan and answer the duty calls when help is needed! Offers FPS (First-Person Shooter) and TPS (Third-Person Shooter) play.