Android games are getting lots of improvement and love from the people because they want to play games anywhere and sometimes, people do not have an internet connection at that time they can only play offline games. So let's check out the top 10 best offline games for Android.
10. Shadow fight 2

Shadow Fight 2 is a nail-biting mix of RPG and classical Fighting. This game lets you equip your character with countless lethal weapons and rare armor sets, and features dozens of lifelike-animated Martial Arts techniques! Crush your enemies, humiliate demon bosses, and be the one to close the Gate of Shadows. This game has lots of weapons, skills, and many more things which makes it to 10 positions in our best offline Android games.
Plunge into epic combat sequences, rendered in astonishingly lifelike detail by an all-new animation system. Also, you can – Enter the "Underworld" and fight with friends against fearsome bosses! This game is the best offline RPG game with an immersive, intriguing storyline. You can equip your character with lots of epic swords, nunchaku, armor suits, magical powers, and more.
ALSO READ Best RPG games for pc: Role Playing games for pc
9. WWE Mayhems

WWE Mayhem is bigger & bolder than the rest, with fast-paced mobile arcade action and over-the-top moves! Play as John Cena, The Rock, and ALL your favorite WWE Legends and Superstars in this high-flying, in the ring, arcade action game.
Take your WWE Superstars to the next level in weekly WWE RAW and SmackDown Live challenges! Play through epic matches between WWE Legends and WWE Superstars to determine the greatest of all time, each with their own Signature Moves and Super Specials. This game features many more things and this makes it 9th in best offline games for Android.
8. Asphalt 8: Airborne


Asphalt 8 has everything to fulfill your racing need: 290 Licensed vehicles, action-packed races, 75 tracks, offline & online gameplay, single & multiplayer modes, cross-play & more. From the blazing Nevada Desert to the hill of Tenerife and even the tight turns of Tokyo, you'll find a world of challenge, excitement, and arcade fun to play online or offline, on your road to the top! It is very high graphics awesome physics and lots of cars and many things and this legendary game is still the best racing offline game for Android.
READ THIS Best racing games PC: Best racing game for PC 2020.
7. Hill climb racing
In 7th Position, Let's move to a different environment, Hill climb racing. Play the original classic Hill Climb Racing! Race your way uphill in this physics-based driving game! Meet Newton Bill, the young aspiring uphill racer. He is about to embark on a journey that takes him to where no ride has ever been before. From Ragnarok to a Nuclear Plant, all places are a racing track to Bill. With little respect to the laws of physics, Bill will not rest until he has conquered the highest hills up on the moon!
Face the challenges of unique hill climbing environments with many different cars. Gain bonuses from daring tricks and collect coins to upgrade your car and reach even higher distances. It is just an indefinite game that will never end and will give challenge every time that's why this is placed at 7th position in Best Offline Android games.
6. Mekorama
Now let's move to an extremely small but fun and challenging game. In this game, you just need to help a tiny robot stumble home through 50 puzzling mechanical dioramas. This game features relaxing gameplay other than an action or RPG games. It has charming robots collectible level cards diorama maker small install size which is only 8 MB which makes the game 6 in the best offline android games.
5. Minecraft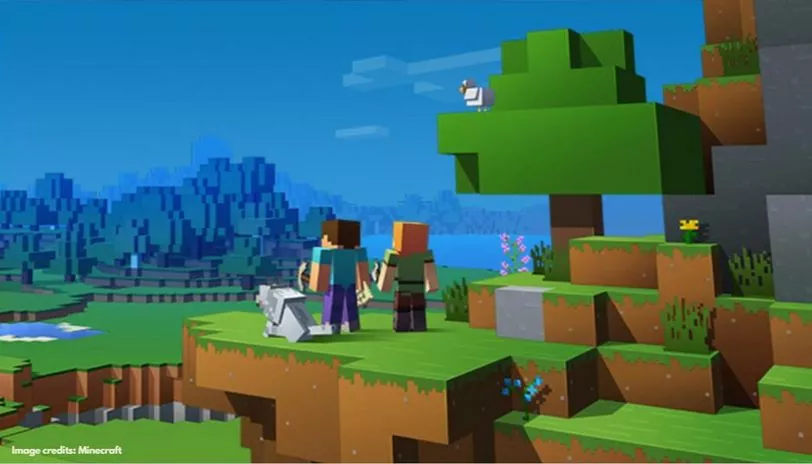 Minecraft is still one of the best android games with an endless world needing your exploration. You can build everything from the simplest of homes to the grandest of castles. Play in creative mode with unlimited resources or mine deep into the world in survival mode, crafting weapons and armor to fend off dangerous mobs. Create, explore and survive alone or with friends on mobile devices or Windows 10. Best offline games for Android.
CHECKOUT Best games for pc of all time:
4. 8 Ball Pool


Now on 4 places, everyone's favorite and most known game 8 Ball Pool. The game is still the same. You can play with your friends or unknown legends and many more people in the world. Customize your cue and table! In every competitive 1-vs-1 match you play, there'll be Pool Coins at stake – win the match and the Coins are yours. It is one of the best offline games for android.
You can use these to enter higher ranked matches with bigger stakes or to buy new items in the Pool Shop. The game where you can take the challenge yourself or just play offline with a friend and one of the offline games for android. For more content like this, visit
3. Sniper 3d

Ready for a free action-packed multiplayer FPS game? Sniper 3D is a fun free online multiplayer FPS game – fight in a multiplayer war and become the best sniper assassin in this fun free multiplayer shooting game. With free online and offline game modes, you can have fun and play anywhere, anytime. It is one of the best offline games for android.
This game features realistic 3D graphics, intuitive game controls builds the best weapons; unlocks guns and fun upgrades for ammo and grip play with sniper assassins around the world get tactical with fun free missions in offline mode, or go online for all-out multiplayer war! save hostages and become the army's top sniper assassin. Best offline games for Android
ALSO READ Best Shooting games for PC: Best FPS games for PC
2. FAUG- Fearless and United Guards

High up on the peaks at India's northern border, an elite fighting group protects the nation's pride and sovereignty. It's a daunting task, for the most courageous: The Fearless and United Guards. Join a special unit of FAU-G commandos on patrol in dangerous border territory. Come face-to-face with India's enemies as you engage with hostile invaders on Indian soil. Fight for survival against the unforgiving terrain and the implacable enemy.
Fill the shoes of a patriotic soldier and experience the bravery, brotherhood, and sacrifice of the men guarding the country's borders. FAU-G is a proudly made in India project from nCore Games that pays tribute to the heroes of our nation's armed forces. Based on real-world scenarios, FAU-G brings to life the thrill and adrenaline of a life spent guarding India's borders. The game is not released yet but when it will be released it would be the best offline android and first shooting game for android. Best offline games for Android
CHECK OUT PUBG vs FAUG: All things you need to know about these games
1. GTA San Andreas


On first position, our old legendary and everyone's favourite game of PC now for Android with same gameplay, graphics and everything similar to pc version. GTA San Andreas is the best game with its style gameplay. The everyone's love towards this game make it 1th in the list of best offline android games and this game is going to be in everyone's heart forever. It is one of the best offline games for androd.
https://www.rockstargames.com/games/sanandreas
ALSO CHECKOUT  Best GTA Games: Top GTA open world games for PC.