Gaming News: Week 1
Get the Tomb Raider Trilogy for free from Epic Games
For the time being, the very popular game Tomb Raider which is published by Square Enix is currently being sold for absolutely free without any credit card or verification. You can get the game by logging in at Epic Game Store. You can do it by clicking here. There is a total of 3 Tomb Raider games that you can grab right now without spending a single rupee which includes Tomb Raider 2013, The Rise of the Tomb Raider, and the Shadow of the Tomb Raider.

BGMI Version 1.8 Release date, features, and Patch Notes leaks
The update brings in several new features and improvements. One of the major features is the introduction of the new 'React Survival' mode. The mode takes inspiration from Netflix's hit Squid Game, bringing in the Red Light and Green Light games for players to enjoy. Also, Read – Battleground Mobile India users facing log-in error issue: Check how to fix it
The React Survival mode will see players be put into blue tracksuits with different numbers. Players will then be required to reach the finish line without being detected by the Giant Rabbit. The match will host three rounds, which will end when the time limit is over. The new model will be accessible via the arcade mode or by creating a custom room.
Apart from the introduction of the React Survival mode, the update also brings back the Metro Royale, Survive Till Dawn, Virus Infection, Heavy Machine Gun 2.0, Rune Theme modes to the game.
The Metro Royale mode requires players to gear up before the match and loot lots of items. Survive Till Dawn mode requires you to take on Zombies at the night. Virus Infection mode requires you to play as humans or as zombies and make your side win. Heavy Machine Gun 2.0 mode offers combat with helicopters and armored vehicles. Lastly, the Rune Theme mode sees you join the match after choosing 1 out of 3 rune fragments.
Mythic Winter-themed RPM6 will be made available from December 20, 2021, to January 17, 2022. It is said that the next update will be made available in the near January 2022 after the end of M6.
Krafton banned more than 1 lakh devices
In recent times, many users have been banned by the Krafton Games who have been reportedly found using illegal measures to play the game like hacking, cheating, teaming, or spoiling the game by any method. restricting them from playing the popular game BGMI.
Asus Rog Flow Z series revealed in the CES 2022 event
The New Asus Rog Flow Z gaming tablet which is said to be the most powerful gaming tablet ever has been teased by Asus ahead of the CES 2022 event. The new tablet is to be powered by Nvidia's GeForce RTX Series. With AMD's new Ryzen 6000 series as its brain.
Blackberry phones are going to die on January 4, 2022
Blackberry company is officially coming to end on January 4, 2022. This means it's the end of the BlackBerry era and the company is shutting down its service. BlackBerry notes that all of these devices will lose their ability to carry out key functions after January 4. They also said that As of this date, devices running these legacy services and software through either carrier or Wi-Fi connections will no longer reliably function, including for data, phone calls, SMS, and 9-1-1 functionality.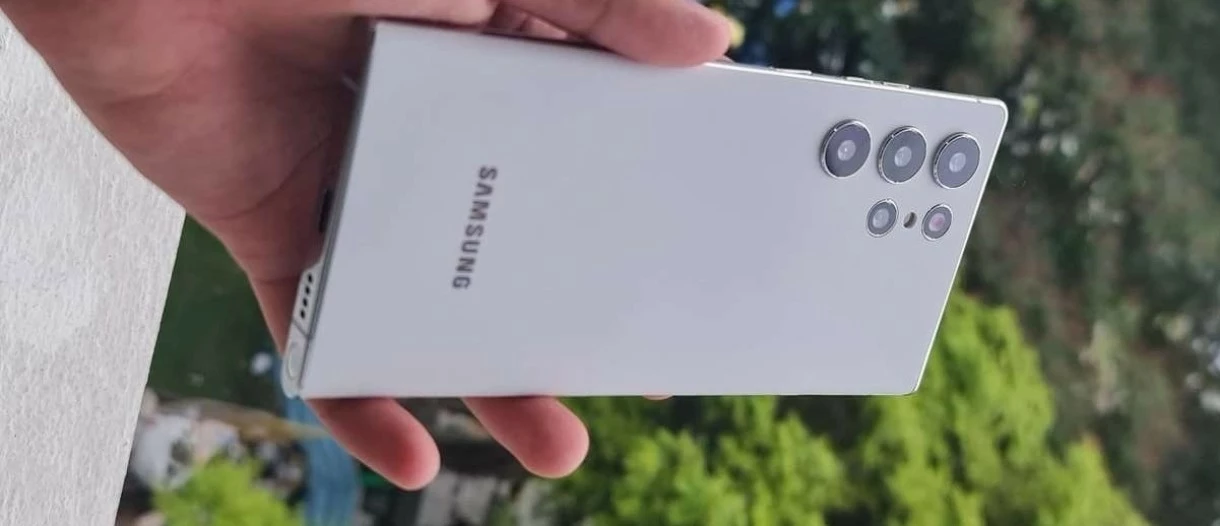 Picture source: GSM Arena
Samsung Galaxy S22 Launch date, leaks, and images
Samsung Galaxy S22 series is said to be much ahead of its time as mentioned by Samsung. They say that this is the best design they have ever got. The new Samsung phone is said to be powered by either the new Exynos 2200 chip or by Snapdragon 8 Gen 1 processor.

Asus ROG phone 6 designed leaked
After launching the most powerful smartphone in 2021, Asus is planning to launch their next-gen gaming smartphone in near 2022. As of now, they have released the 2D model of the phone.

Minecraft 1.19 Update: Everything we know till now
Minecraft's next update which is known as 'The Wild Update' is still under construction. As much as we know, frogs are being confirmed to be added in the game in the next update.
Gaming News #1
ALSO READ: Top 10 Best wireless headphones under 5000