Mobile Gaming Accessories for Battlegrounds
As we all know, most of the new phones do not have a 3.5mm headphone jack. So you need either a USB Type C headphone or a Headphone splitter. But if you buy a headphone with USB Type C connector, you cannot play while charging the phone and you cannot use the headphone with your other devices and most gaming headphones comes with 3.5mm jack so you need an Audio Splitter which has a 3.5mm jack as well as a Charger connector in it. It is one of the essential gaming accessories for battlegrounds.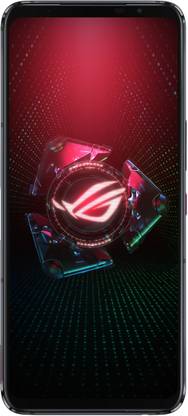 The best gaming phone offers a high-quality experience both in general as a smartphone and as a pocket-size console. These are purpose-built devices with the best processors, RAM, and displays on the market to make your mobile games look and feel great to play. For Example Asus Rog Phone 5 .
This phone comes with Full HD+ Super AMOLED 144hz Display and Scores 730307 in Antutu Benchmark and it is the best Gaming phone and Costs 43k INR. Other than this, this phone features many features that are specially made for gaming like an external CPU cooler that keeps the phone cool while gaming. Air triggers allow you to play games like PUBG easily.
If you are a casual gamer and you do not know how to play four-finger claw. You can buy gaming triggers from amazon for a better gaming experience and better gameplay. They are not very expensive. One of the best gaming accessories for Battlegrounds.
You can use it for various mobile games that allow you to configure your control settings/position on the screen. The button of the triggers is metal build. The built quality is very high and they are durable. It has a rubber coating for better grip for your finger and they are fine built they these triggers cannot miss any shot.
Either if you are not satisfied with the triggers and if you are facing any problem with the claw gameplays. You can buy gamepad for mobile by which you can get a console-like feeling. And you can play 6 finger-claws with them. It uses your Middle and your index finger of both hand for controlling the gameplay.
Many times while playing games your hands sweats screen becomes uncontrollable and you cannot play like this for avoiding this  You can buy these sleeves to avoid wetting of hands while playing games to avoid sweating on the screen. And better screen control. It is one of the best gaming accessories for Battlegrounds.
Use a matte screen protector for better grip rather than a normal typical glass tempered glass. It is anti-fingerprint and cannot be wet if your hands sweat a lot and may be helpful.
The headphone is an essential part of gaming. When you play competitive games like PUBG you need relay on your ears rather than on the game map. In this situation, you need good and high-quality stereo gaming headphones rather than a normal bass booster headphone.
If you are finding good and budget gaming headphones and if you are looking for the best gaming headphones, then this the place where you should find your match. This may be difficult and a bit confusing. But don't worry, we will help you in this case. Here is the list of best gaming headphones under your budget.
Top 10 Best Gaming headphones under 4000
Top 10 best Gaming headphones under 3000
Things to be noted while buying the best gaming headphones:
Gaming Headphones are not for listening to music. They are not bass boosted and specially made for listening to music.
They are more focused on listening to precise sounds of footprints and other low sounds and suppressing a few loud gun sounds.
Communication is an essential part of a multiplayer game. Always check if that headphone got a decent mic or not.
When we are looking for the best gaming headphones then RGB lights are your choice they just create a distraction in your gaming or give you a cool look while gaming.
If you sit in front of the computer for long-term use gaming chairs are essential and are for relaxed gaming with comfortable with the 4D armrest and the soft cushion.
If you are a pc gamer and you play games for long times like for hours sitting. But for comfortable gaming, having a perfect gaming keyboard and mouse is essential and a most-wanted gaming equipment. The gaming keyboard and mouse are the main components of gaming. So having an essential and comfortable keyboard and mouse is essential. It is one of the essential gaming accessories for Battlegrounds.
So here is the list of the top 10 best budget gaming keyboard and mouse. Are you confused about which keyboard should you buy? Whether a membrane keyboard or a mechanical one. So today I'll clear all of your doubts and will help you to pick the best gaming keyboard under 1000.