Online free games pc: 2020 is the year of Battle Royale games and Online games. Most of the games are paid but online Battle royale games are very fun to play and everyone wants to play them. If you are looking for some free online multiplayer games, then you have come to the right place.
Here I will tell you some of the best pc games multiplayer. Also, the download link for the games is given with the description of the game most download links are safe and redirected to steam or the official websites of the games. Now let's begin our list of best online free multiplayer games for PC download
1. Apex Legends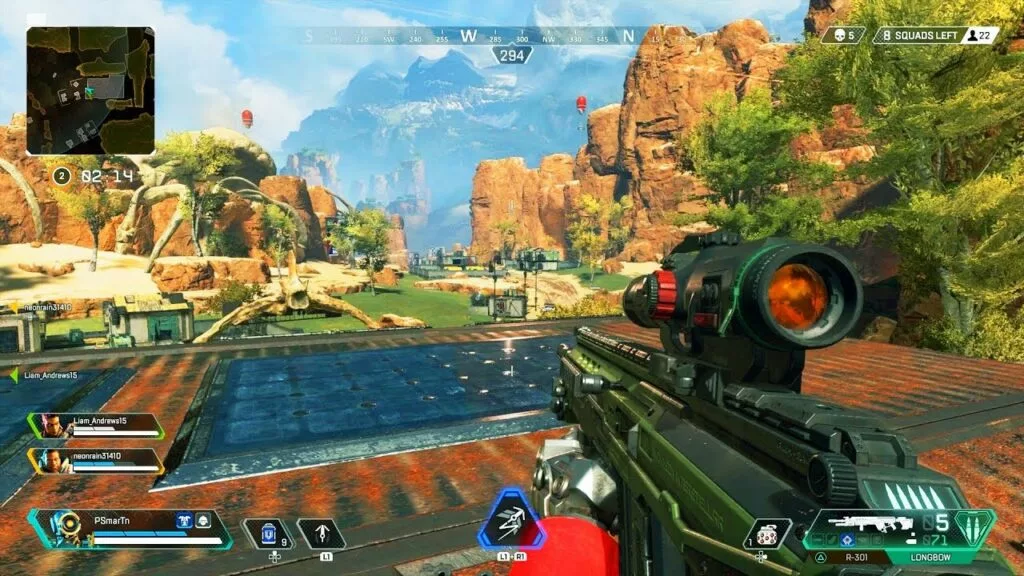 Apex Legends was an online multiplayer first-person shooter game developed by Respawn Entertainment. The game was published by EA Sports in 2019. In the game, there is 20 3-man squad that lands on island-type maps and search of equipment and guns to kill other players and survive. The last surviving team wins the game.
Also, the play area of the game shrinks over time forcing the players to move forward and fight with other players. And if someone is unable to get into the safe zone may suffer and take damage. The last squad with any members left alive is crowned the "Apex Champions" of that match.
Players are awarded in-game currency based on their squad's placement as well as experience points. Players who become knocked down in the course of a game can be revived by their squadmates.

2. Fortnite


Fortnite is one of the multiplayer free pc games. The game is developed and published by Epic Games and it was released in 2017. There are three different game modes available for play. The first one is Fortnite: Save the world. In this mode, you can team up with three other players to complete missions. As you play through missions, you can earn in-game items and experience, which will help you build your home base.
Fortnite Battle Royale: nIn this mode, just like other games, You play alongside 99 other players, each trying to be the last one standing. Battle Royale is available for solo players, teams of two, and squads of three or four. It is one of the best pc games multiplayer.
Creative: Creative is a sandbox version of Fortnite, similar to the sandbox mode of PUBG, where players can use the game's building tools to create whatever they want. 

3. PUBG

PlayerUnknows's Battleground Popularly known as PUBG is an online multiplayer free pc Battle Royale game developed by PUBG Corporation (a subsidiary of KRAFTON inc.). However, the basic PC version of PUBG is paid, but PUBG PC Lite is totally free to play and generates similar fun. But there are lots of bots in this version of PUBG.
The game contains lots of modes and different maps with both TPP and FPP type gameplay. the basic Battle Royale contains total of 4 maps offering different weather conditions. For winning, a player needs to survive with 100 other players and the last surviving players get the chicken dinner. It is the best pc game multiplayer.

4. Call of Duty Warzone



Call of duty warzone was released in 2019, the games have very high graphics and require a very high-end PC. Also, this is the biggest PC Battle Royale game. There are two playable modes in the game. Battle Royale and In Battle Royale, players parachute onto a large game map, where they encounter other players.
As the game progresses and players are eliminated, the playable area shrinks forcing the remaining players into tighter spaces. It is one of the best pc games multiplayer. Also, The non-playable areas become contaminated with a green gas that depletes health and eventually kills the player if they do not return to the safe playable area.
In Plunder mode, a team needs to complete several tasks to gather as much in-game cash as possible, rather than simply surviving to the end. When you die you'll respawn, and there's no closing circle of gas that changes the play area

5. Valorant


Valorant is a free-to-play multiplayer tactical first-person shooter game. The basic game mode has 10 players divided into two teams. One team is called Agents and another team is called defenders. Agents have some special abilities which they can use after a fixed cool down. And the other team needs to defend themselves.
The team with the higher points wins the match and every player starts each round with a "classic" pistol and one or more "signature ability" charges. Other weapons and ability charges can be purchased using an in-a-game economic system that awards money based on the outcome of the previous round, any kills the player is responsible for, and any actions taken with the spike.
The game has an assortment of weapons including side-arms, submachine guns, shotguns, machine guns, assault rifles, and sniper rifles. There are automatic and semi-automatic weapons that have a shooting pattern that has to be controlled by the player in order to be able to shoot accurately. It is one of the best pc games multiplayer. It is one of the best pc games multiplayer.

6. Ring of Elysium

Ring of Elysium is also a free battle Royale Game designed by Aurora Studios. Like other Battle Royale games, this game is also set on an island where players need to survive many natural disasters which tends to eliminate all life on the island. Unlike PUBG, There are 60 players in the game divided into 4 man squads who need to escape in a helicopter whose seating capacity is 4.
Also, the island has a limited supply of oxygen which drains with time and all players are determined the same helicopter escape. The last four survivors who made it to the helicopter won the match. It is one of the best pc games multiplayer.

Also read:
Best games for pc of all time: Top pc games of all time
How to download PUBG Mobile on PC: Download PUBG on PC
Among us tips: Best Tips and tricks for Among us